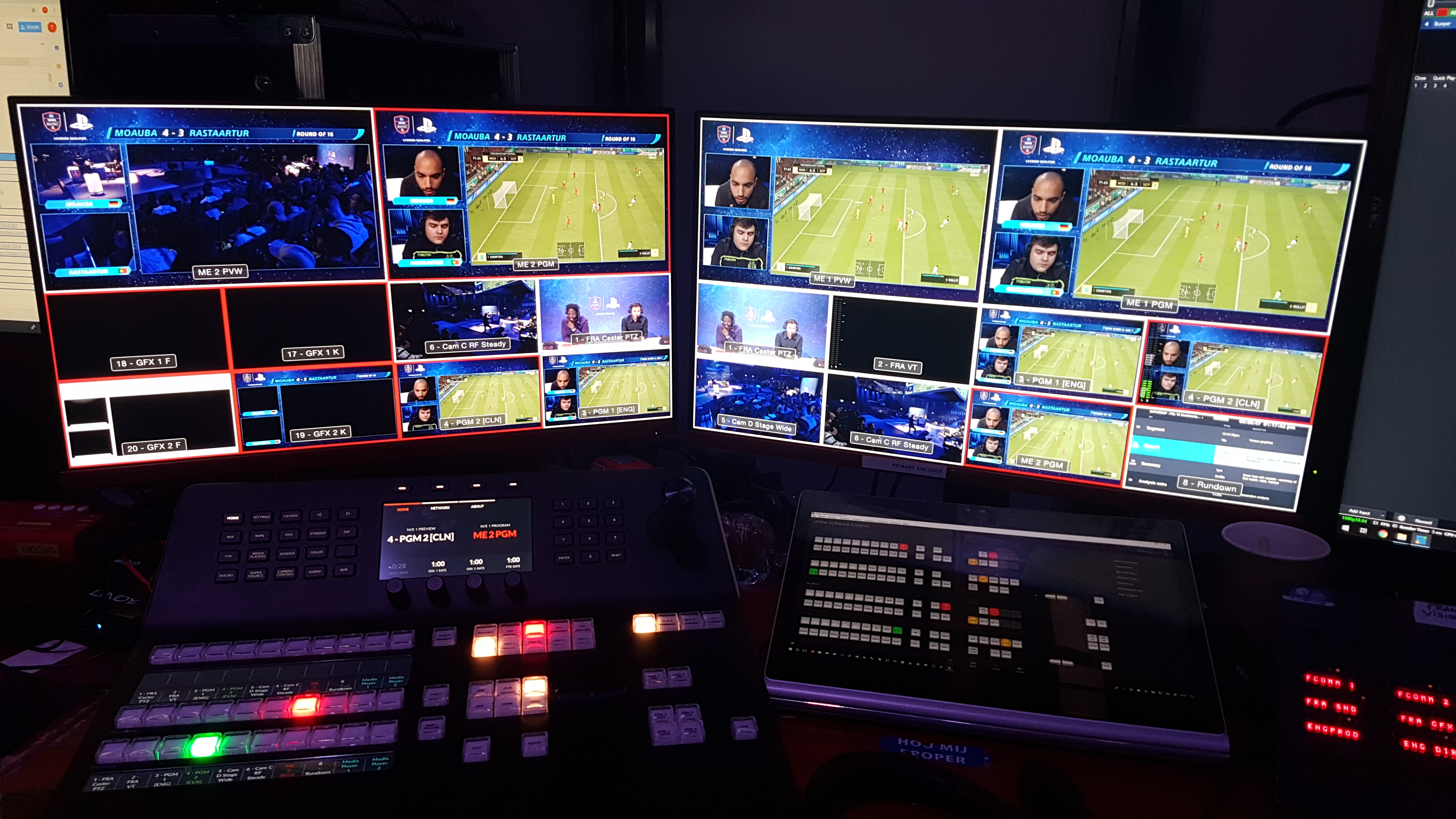 What can we do?
We have extensive experience of design and build of eSports events, be they large exhibition style events or smaller theatre style set ups. This also includes experience of production and technical direction of the events. The largest events we have been invloved in had streams generated in multiple languages that were show live to TV as well as across multiple streaming platforms.
Packages can include the full range of services, including freelance technical or production roles. For large events, we work alongside partners with years of expereince in both general exhibitions but also large scale eSports events.
As a company, we beleive you need to be flexible in order to provide the right solution for your customers. With that, we are more than happy to discuss individual requirements with customers to make sure they are getting what they want at the right price.